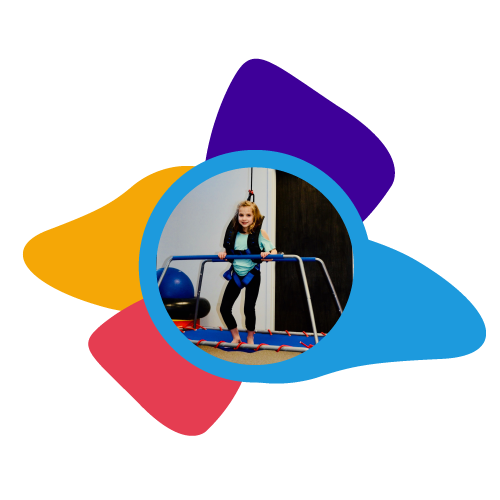 Improved Quality Of Life
Pediatric Physical Therapy addresses gross motor impairments including decreased mobility, developmental delays or movement dysfunction from disease, illness, or disability. Therapy can result in improved quality of life for children by increasing their mobility, range of motion, balance, postural support, strength, and endurance.  Our physical therapists provide comprehensive assessments and referrals for orthotics, prosthetics, and adaptive equipment.
PHYSICAL THERAPY SERVICES INCLUDE:
Gross Motor Development
Treatments may include muscle stretching or strengthening, gait training to improve walking, games and exercises, shoe inserts for foot and ankle alignment, and other interventions.
Muscle Tone & Strength
Muscle tone is not a reflection of muscle strength. Those with low tone may not have decreased strength. Many times they do not. Those with high muscle tone do not necessarily have adequate muscle strength.
Neuromuscular and Muscular Skeletal Status
We can help work with children on alternative movement patterns to adapt to their limitations.
Locomotion Patterns
We can work with children on decreasing toe walking, gaining a more natural gait pattern and on increasing endurance.
Pediatric Sports Injury Rehabilitation

Therapy sessions incorporate a variety of treatment options including strength and endurance activities, core stability, coordination, increased range of motion, flexibility and balance training.